University of Washington Tacoma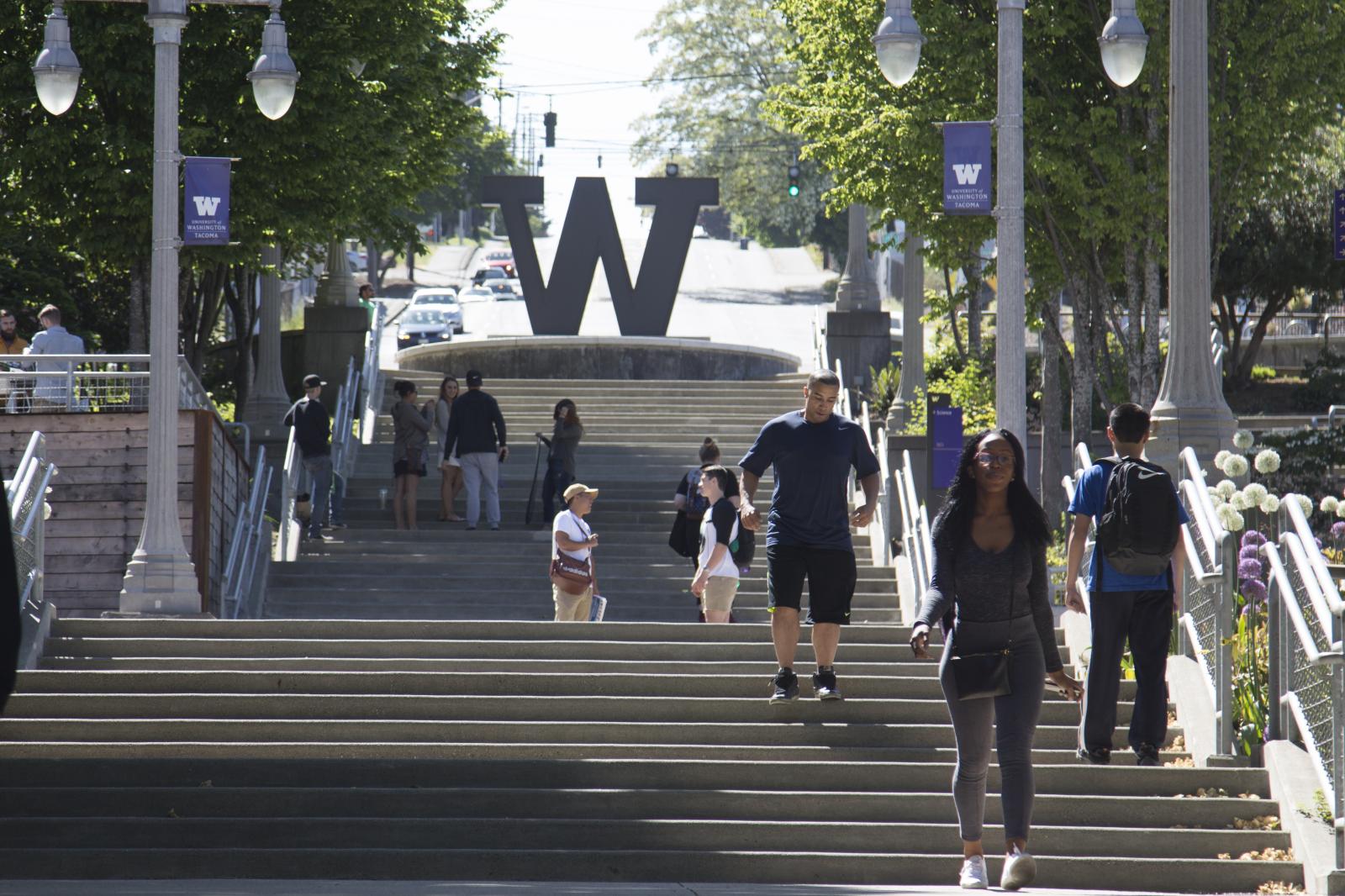 University of Washington Tacoma | Photo courtesy of University of Washington Tacoma
A member of the Coalition of Urban Serving Universities, the University of Washington Tacoma provides access to higher education that transforms individuals, families and communities. Celebrated as a major force in the revitalization of downtown Tacoma, the campus is housed in artfully renovated historic buildings.
Urban-serving campus +
Founded in 1990, the University of Washington Tacoma has an institutional commitment to foster engagement with the local community and region. Students and faculty produce locally relevant research, aligning their academic work with the community's needs and aspirations. The university boasts a diverse student body; dozens of undergraduate and graduate programs; a rigorous, interdisciplinary curriculum; and a vibrant downtown campus.
An innovative approach to preservation +
Set in the Union Depot/Warehouse Historic District, along the Prairie Line Trail, the campus owes its charm to century-old, brick buildings that were built to last by businesses that depended on the railroad in the late 1880s and early 1900s. The decision to locate the campus in this warehouse district, instead of building new facilities on the edge of town, initially raised eyebrows – but is now hailed as an innovative approach to historic preservation and downtown development.
In 1997, the first rehabilitated buildings opened on the university's 46 acre campus. Since that time, 27 rehabilitated buildings have been converted into work spaces for students, staff and faculty. The university has earned architectural awards for transforming these buildings into modern classrooms. In the design of its beautiful campus, UW Tacoma honors the traditions of the Northern Pacific Railroad and its part in establishing Tacoma as the City of Destiny.
To learn more, visit the University of Washington Tacoma website.