Nisqually Power Substation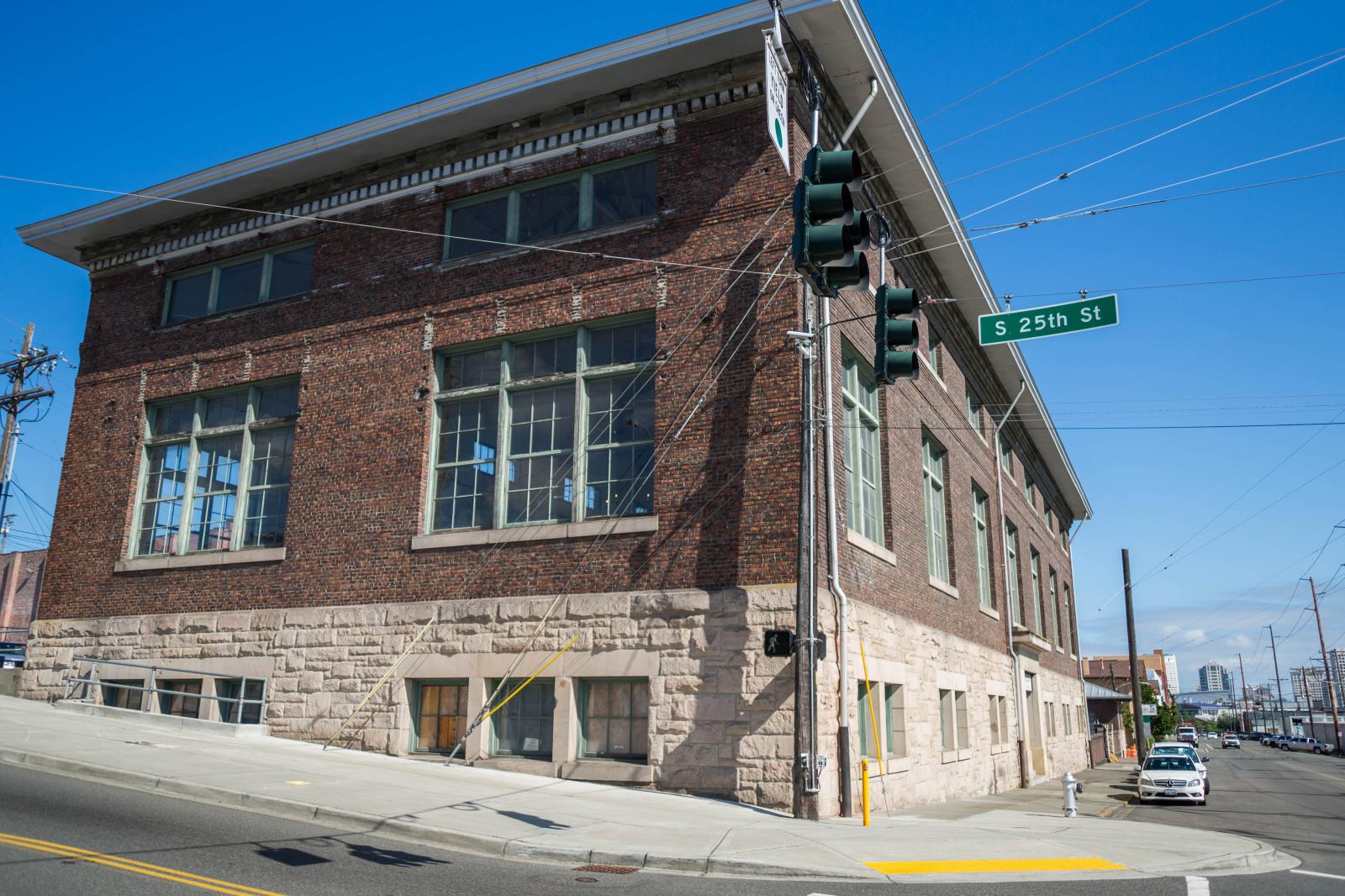 Nisqually Power Substation
Built in 1911 by the City of Tacoma, the Nisqually Substation received and redistributed hydropower from the Nisqually Dam. Tacoma Light and Water was a pioneer in municipal utility ownership, providing affordable hydroelectric power to owner-customers.
Municipal utility ownership +
In the 1880s, most of Tacoma was controlled by the Tacoma Land Company, a subsidiary of the Northern Pacific Railroad. To bring streetlights to the growing town, the company founded Tacoma Light and Water.
But Tacomans wanted power more efficiently – and more affordably. In 1893, after years of complaints about the private company, the City purchased Tacoma Light and Water, but found the existing system to be slow and unreliable.
In 1907, a new idea was hatched: the City-owned utility would build a dam outside of the city, bringing hydropower into Tacoma. The city was at the forefront of this charge, one of the first cities to manage and deliver hydroelectric power through a publicly owned utility system.
A feat of engineering+
Tacoma's experiment in municipal power also required technological innovation: the construction of the Nisqually Dam, built to supply power to the Nisqually Substation, required the transmission line to span over 30 miles.
Designed by the power plant's Chief Engineer, Hamilton F. Gronen, the architecture of the Nisqually Substation also reflects this reverence for technology. Both monumental and highly detailed, the building is an example of the growing national interest in large municipal projects.
When the plant was opened, the electricity was heralded as the cheapest in the country. In addition to providing affordable power to citizens, this cheap resource allowed the city to attract manufacturers with Tacoma's signature "unlimited power."
The Tacoma experiment electrified the region, and had broad impacts. Two decades after Nisqually opened, Congressman Homer T. Bone touted the Tacoma example as a national example, inspiring the New Deal Columbia River Dam projects.