Foss Waterway Seaport Museum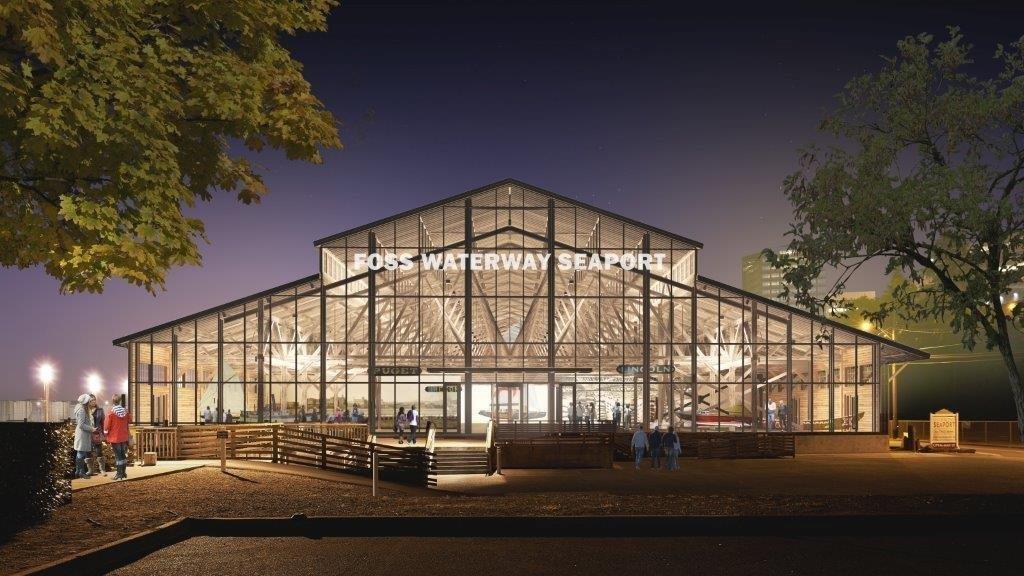 Foss Waterway Seaport Museum
The Foss Waterway Seaport is Puget Sound's maritime heritage, education, and event center where families, groups, and communities come to discover, explore, work and play.
From wheat wharf to museum +
Founded in 1996, the Foss Waterway Seaport Museum celebrates Tacoma's rich maritime heritage – past, present, and future. The museum is located on the historic Thea Foss waterfront in the century-old Balfour Dock Building, a rehabilitated warehouse that is listed on the National Register of Historic Places.
The building is one of two remaining wooden wheat warehouses which once stretched almost a mile long, built to accommodate cargo arriving by rail and departing by sail during the early years of Tacoma's history. The warehouses were specifically designed to accommodate the cargo carrying, square-rigged ships that frequented the port during this era of "Rails to Sails."

Celebrating our maritime history +
Educational and cultural programs are centered around the historic building and public moorage on the historic Thea Foss Waterway. Activities include Maritime Heritage exhibits, land- and boat-based science education programs for over 3,000 school children and teachers annually, a Heritage Boat Building Shop, and meeting and event rental space and moorage. The museum, recognized for its award-winning restoration, is visited by over 35,000 people annually.
Visit the Foss Waterway Seaport's website to learn more.